Welcome Remarks
From Dean Mark Shanda, Division of Arts and Humanities, College of Arts and Sciences, OSU (excerpted):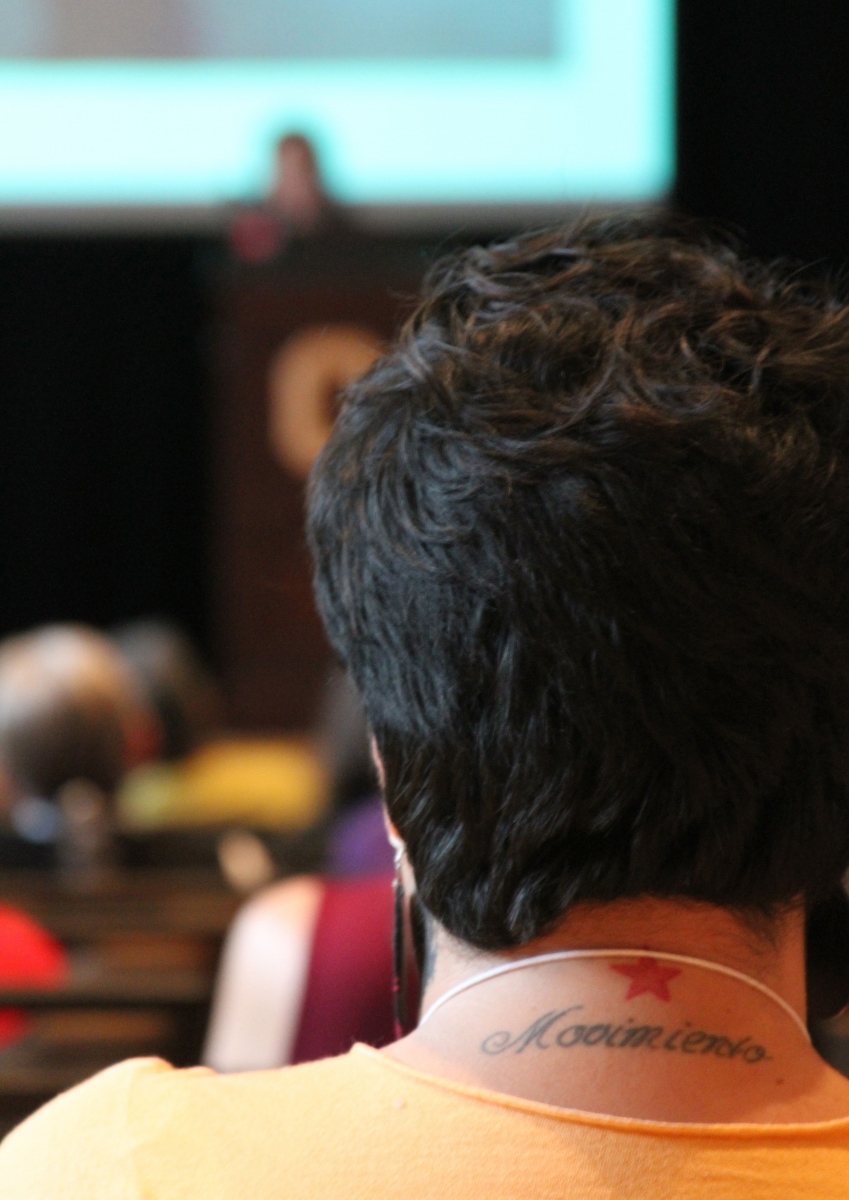 It is an honor and a genuine pleasure to welcome you on behalf of the Division of Arts and Humanities within the College of Arts and Sciences. Every day I am reminded that when you surround yourself with bright, talented, energetic people, you can face any challenge, no matter how daunting. As the 2013 MALCS theme boldly asserts: "We are here!" and with your contributions to this conference, the opportunities for creating new knowledge, for forging innovative collaborations and alliances, and for improving the quality of life for Chicana, Latina, and Native American women is that much greater. Your presence here enriches us all, and for that I am grateful."
"In our own recent strategic planning process across the college, including the 38 departments and 20 centers, college stakeholders reinforced the critical importance of enriching interdisciplinary research and inquiry across social, political, scientific, artistic, and historical boundaries, Multi-disciplinarity, in fact, is at the core of who we are as a college. Gone are the days when departments could simply hire the so-called 'canon' or create confining silos of inquiry."
Against the backdrop of Arizona's immigration legislation and attacks on Ethnic Studies, the Supreme Court's ruling on the Voting Rights Act, and renewed attention to the appalling rates of violence against Native women, it is clear that progress in human rights will only be achieved by broadening and including, rather than restricting and excluding other disciplines, other voices, other perspectives. Indeed, in reviewing your conference program I am impressed by the breadth and depth of the scholarship and humbled by the consistent commitment to positive social change."
Conference Organizers
OSU Conference Planning Committee: Christine Ballengee Morris, Maria Barbero, Jennifer Beard, Desiree D. Crawl, Sandra Carrillo, Graciela M. Chanfrau, Maria Corfias, Theresa Delgadillo, Denise Delgado, Patricia Enciso, Reyna Esquivel-King, Delia Fernandez, Lilia Fernández, J. Marcela Hernandez, Candra Krisch, Guisela Latorre, Indra Leyva, Yalidy Matos, Nicole Nieto, Ana Puga, Inés Valdez, Leticia Wiggins, Yolanda Zepeda. Thank you to Elizabeth Marsch and Jody Croley Jones for creating this post-conference site.