Comments from OSU Faculty and Graduate Students
"Working closely Latina/o and Native American professors and staff was great. It was really great to see so many Latinas at OSU!"
"The conference advanced my professional career and my knowledge of what it's like to be a Latina professor."
"This event allowed me to network with people I would not have met otherwise and collaborate with other units on campus."
"The STEAM sessions at the conference were very useful to establish contacts and to uncover areas in which we could help Latinas in STEAM succeed at OSU."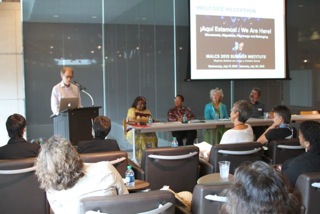 "I had a misconception, an idea that having many women together could be dangerous. I am glad I was wrong and that I was part of the team."
"This conference enhanced my career through the many professional connections it afforded me during the few days of conference sessions!"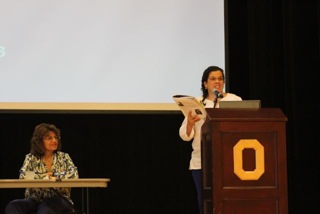 "I think the conference put OSU on the map in the field of Chicana and Latina Studies. I don't think many of the scholars and students knew of the academic and activist energy here."
"The concept and themes of conference were very valuable...as was the experience of group work and discussion."
"I learned how to bring different units and organizations together for a single goal."
Comments from Special K-12 Guest Participants
From Korin B. (8th grade): "The activities with Ashley Perez [were my favorite part of the conference]....I would have liked to visit some of the science labs and seen more student life activities."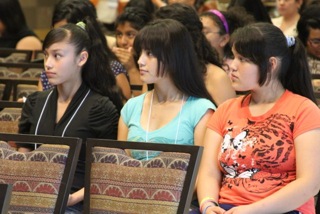 From Deylyn M. (7th grade): "I really enjoyed the activities we did with the author. It was cool to hear how the other girls would handle certain situations. I wish I could have met Brutus!"
From Victoria W. ( 9th grade): "I enjoyed everything, I hope to be an OSU student in the future!"