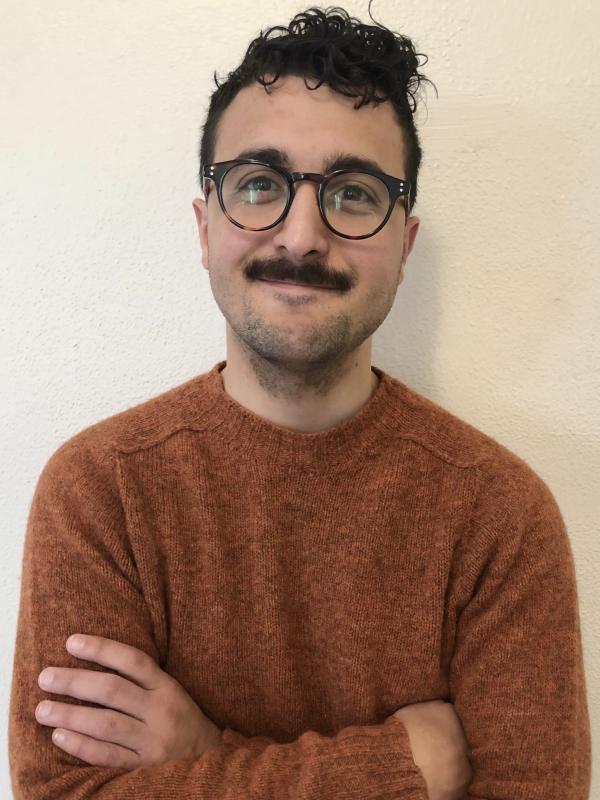 Dan DiPiero
Lecturer
he/him
Areas of Expertise
Music
Comparative and Cultural Studies
Improvisation Studies
Education
PhD (Comparative Studies), The Ohio State University
MA (Aesthetics and Politics), California Institute of the Arts
MFA (Jazz Studies), California Institute of the Arts
BM (Jazz Studies), Capital University
Dan's primary research areas include music in the U.S. (popular, jazz, experimental), cultural studies, and improvisation, with a particular focus on the affective connections between aesthetics and politics. He has taught courses in music history, popular culture, and the humanities, in addition private percussion lessons, improvising ensembles, and workshops.
Dan's first monograph, Contingent Encounters: Improvisation in Music and Everyday Life (forthcoming, University of Michigan Press), is an interdisciplinary exploration of the idea of improvisation as it appears across contexts. Through a series of nested comparisons, it aims to explicate a more nuanced and rigorous understanding of what improvisation is, how it appears, and what it helps us to think about, socially, musically, and politically.
The first part of the book, "Contingent Music," compares how improvisation matters across three musical case studies: "Out to Lunch" by Eric Dolphy (1964); "Waves, Linens, and White Light" by Norwegian free-improvisers Mr. K (2015) ; and the two improvised tracks on Kris Davis and Ingrid Laubrock's duo album, Blood Moon (2020). The second part, "Contingent Life," explores improvisation and contingency across several quotidian activities, including walking, baking, listening, inhabiting, working, and perceiving. Proceeding in this way calls into question how we understand or recognize improvisation in the first place, raising the question of definition that improvisation studies has traditionally avoided. Ultimately, this book is concerned with how we act in the world, and how we can theorize agency in our contemporary moment. In this way, though focused through specific case studies, improvisation becomes a way of thinking about socio-political life in general. 
Portions of this research have appeared in Critical Studies in Improvisation/Études critiques en improvisation, as well as the collection Rancière and Music (Edinburgh University Press). Additionally, Dan's writing on popular music has appeared in the Los Angeles Review of Books, the pioneering sound studies blog Sounding Out!, the journal Audimat, the Wexner Center For The Arts, and his own research blog. 
Dan is the host of the Public Cultural Studies podcast.