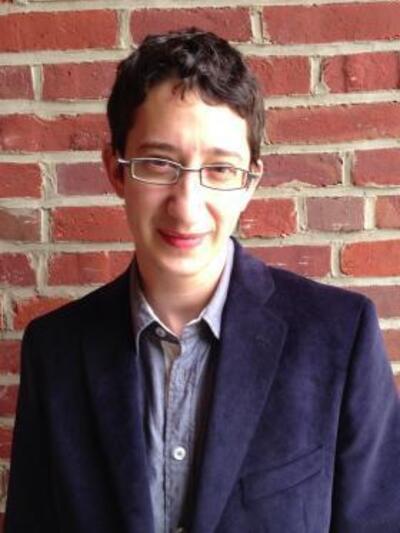 Noah Tamarkin
Assistant Professor
450 Hagerty Hall 
1775 S. College Road
Columbus, OH
43210
 
Areas of Expertise
Science and Technology Studies
Political and Legal Anthropology
Ethnography
South Africa
Gender and Sexuality
Race and Ethnicity
Citizenship and Belonging
Diaspora
Indigeneity
Religion
Education
Ph.D. in Anthropology with a designated emphasis in Feminist Studies, University of California, Santa Cruz
Noah Tamarkin researches the social circulations and cultural meanings of DNA in relation to postcolonial and indigenous citizenship and the racial and religious politics of belonging. Trained as a cultural anthropologist, his research and teaching are also informed by science and technology studies, feminist studies, African studies, and Jewish studies. His courses encourage students to critically examine technologies of power and belonging through topics such as science and technology studies, sexuality studies, and race and the body. He is currently writing a book manuscript Genetic Afterlives: Evidencing Black Jewish Indigeneity in South Africa, which ethnographically examines how Lemba South Africans have repositioned their liminal status in relation to Jewish diaspora, African indigeneity, and South African citizenship both before and after their participation in Jewish genetic ancestry studies. He is also currently working on an ethnographic project that examines the introduction and implementation of legislation to expand South Africa's national criminal DNA database. This project considers the social, cultural, and political implications of genomics as it emerges as a global technology of governance and as a form of postcolonial development. It is supported by grants from the National Science Foundation's programs in Cultural Anthropology, Law and Social Science, and Science, Technology, and Society; the Wenner-Gren Foundation; and the Ohio State University's Criminal Justice Research Center.
Noah Tamarkin also holds a position as research associate at the Wits Institute for Social and Economic Research (WISER) at University of the Witwatersrand in Johannesburg, South Africa. His research has appeared in Cultural Anthropology, Annals of the American Academy of Social and Political Science, The Routledge Handbook of Global Citizenship Studies, and Oxford Bibliographies in Jewish Studies.
Recent Publications:
"Genetic Diaspora: Producing Knowledge of Genes and Jews in Rural South Africa." Cultural Anthropology 29, no. 3 (2014): 552-574 (received the American Anthropological Association General Anthropology Division's 2015 prize for Exemplary Cross-Field Scholarship).
For links to other publications, see: https://osu1.academia.edu/NoahTamarkin