Image
Image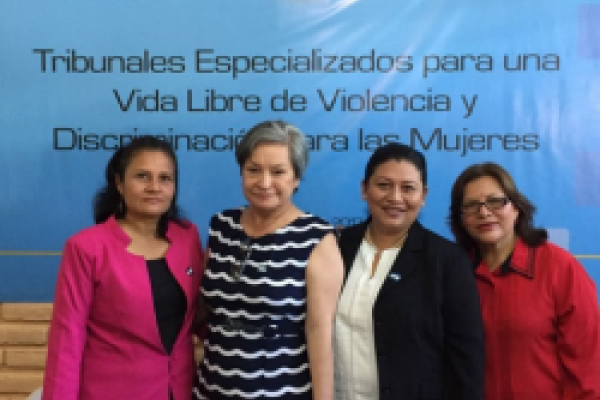 Description
From Center for Folklore Studies:
"Ana Marina Alvarenga, FMLN deputy in the El Salvador Legislature, will be visiting the Center for Folklore Studies archives on November 3rd, 2017.  Deputy Alvarenga will be accompanied by José Artiga, the Executive Director of SHARE-El Salvador. Both are interested in reviewing the Columbus-Copapayo Sister-Cities digital collection of the OSU Folklore Archive. The CFS team is honored to assist in the preservation of El Salvadoran history as well as the history of solidarity activism in the United States.
Alvarenga is Deputy of the Legislative Assembly in El Salvador and is a current candidate for 2018-2021. She currently participates in two commissions: Women in Gender Equality, and Justice and Human Rights. As an active member of the Women's Committee, she assists in monitoring the application of the two biggest laws in favor of women's rights in the country: Special Comprehensive Law for a life free of violence for women and the Law of Equality, Equity and the Eradication of Discrimination against women. To date, a trial and sentencing court have been installed in San Salvador and the committee is fighting for installation in other departments.
In 1980, she incorporated into the resistance movement against Salvadorian militarism. Participating along with her family in zones that were abandoned by their original inhabitants due to the repression. She has been an active force for three decades, fighting alongside communities for their most heartfelt demands. Currently, she is running in the Cabinet Department (paracentral area of the country), known to have extreme right tendencies, where she has been fighting against mining exploitation. This area has been attacked by the right wing party with murders and disappearances to community leaders.
For more information about this visit, contact Stephanie Aubry (aubry.9@osu.edu)."
---