Alycia Buenger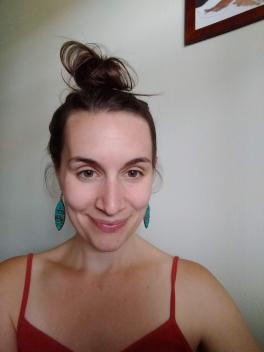 I graduated from The Ohio State University in 2014 with a degree in Comparative Cultural Studies and a minor in International Development. Starting Fall 2021, I will be pursuing a Master of Arts in Cross-Cultural and International Education at Bowling Green State University.
As an undergraduate student at OSU, I started to define and really expand my personal and professional interests in cross-cultural learning and collaboration - specifically within Dr. Katherine Borland's service learning course, Community Engagement in the Americas, and later, a language-immersion program in Quito, Ecuador. As a senior honors student in 2013-2014, I worked with Dr. Borland to organize independent field research in rural Nicaragua, which culminated in my undergraduate honors thesis: auto-ethnography about the purpose and impact of fair trade and ecotourism.
During college I also worked as the Educational Coordinator for Global Gallery, a fair trade retail store and coffee shop in Columbus. And in 2011 I helped co-found Global Gallery's student-led outlet on campus, under the leadership of Dr. Connie DeJong. Post-college I worked as an ESL teacher for elementary school students, a Spanish-language teacher for middle schoolers, a freelance yoga and meditation teacher for womxn and marginalized groups, and later, a freelance writer and writing teacher for small business owners. 
My academic and work experience now envelop more than 10 years of varied and alternative forms of learning and education - but a large part of what led me to this work, and back to school, is having kids. I homeschool my young daughters within a household that actively pursues child-led and consent-based learning (something I'll likely pursue further within graduate study).
Eventually I'd like to pursue a PhD in cultural studies or comparative education.
---
Andrea Gutmann-Fuentes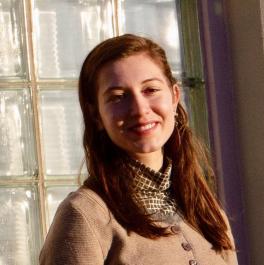 I graduated from OSU in Spring of 2019 with a double major in Comparative Cultural Studies and Linguistics, and a minor in Spanish. While at OSU, I worked with Dr. Leslie Moore as an undergraduate research assistant on the Expanding Repertoires project in collaboration with COSI, studying museum programs and practices for preschool dual language learners, their families, and the early childhood educators who serve them. I studied abroad in Valparaíso, Chile during the spring of 2018, and wrote my senior thesis on the politics of Mapudungun language shift and revitalization, with Dr. Borland as my advisor. I enjoyed having the opportunity to take classes in various departments as a Comparative Studies major, and my senior thesis reflected the interdisciplinary nature of my studies by addressing questions of language, politics, and culture.
I am now serving with the Ohio History Service Corps, an AmeriCorps program dedicated to preserving and sharing local history across the state. I have served with the Xavier University History Department, the Cincinnati Art Museum, and other local historical organizations in Southwest Ohio. One of my main projects with the Ohio History Service Corps has been the Women of King Records Project, which aims to increase local acknowledgement of and appreciation for the women musicians, composers, and workers at Cincinnati's King Records of the mid-20th Century. I also have done quite a bit of research on the early history of the Cincinnati Federation of Colored Women's Clubs, an organization established in 1904 that has historically been committed to community service and mutual aid in Cincinnati's Walnut Hills neighborhood.
Following my time with OHSC, I plan to pursue a dual masters degree in Library Science and History. I will be attending graduate school at the University of Maryland in Fall 2021. In my free time, I play violin in several local bands in Columbus and Cincinnati, including The Ophelias and Rat Dreams. I am immensely grateful to have found such a warm and supportive intellectual home in the Comparative Studies Department during my  time as an undergraduate student at OSU.
---
Ashley Clark 
A year ago, I only knew Taiwan as a settler-colony, a small island quite near to southeastern China. I had no idea how friendly the people here would be or how beautiful this country is. Taiwan has the largest number and density of high mountains in the world. As a result, the island is sprinkled with waterfalls and hot springs. Taiwan is also one of the safest countries in the world, I can walk alone at night without stress and explore the city on a bike that I can keep without a lock.
I am now in my third semester, my eighth month of studying Mandarin and living in Taipei, the largest city here, located in northern Taiwan. Both the Taiwanese and foreigner communities have amazed me with their kindness and willingness to welcome people into their communities and to create friendships. I came here originally on a "workaway," where I was volunteering for a co-living space in exchange for free housing while studying in an intensive language program. I have since stopped volunteering and instead tutor English for income.
When it comes to learning languages and cultures, I find that embodied experience is just as important as classroom experience. With this in mind, I try to find opportunities to meet people and practice my Mandarin here. For a few months now, I have been visiting a tea shop where I have befriended the manager, who teaches me about tea. We'll chat for hours over tea about tea culture and tea ceremonies. I get to practice my Mandarin and he gets to practice his English, all in the context of tea and sharing stories with each other.
For these experiences, I am endlessly thankful for the Huayu Enrichment scholarship, which allowed me to travel to Taiwan to study. In spring 2019, I applied for the scholarship, provided by the Taiwanese Ministry of Education (MOE) for foreigners all over the world to come to Taiwan to study Mandarin Chinese. It is not required to have a background in Mandarin, although I did take the language for three semesters at OSU. You can choose an intensive Mandarin language program out of a list of selected programs. The MOE simply provides the funding. I was granted funding for six months, which has since ended, but I continue to extend my stay. I have found it possible to support my tuition and living expenses by tutoring English part-time and using what is left of my scholarship money. Later, when the now precarious borders open up again, I would like to travel and work on an organic farm to learn about local environmental practices, permaculture, and to get more hands-on experience with both the cultures and languages here.
My plan is to continue on to graduate school for a PhD in cultural anthropology with a focus on the environment in Mandarin-speaking areas. Many cultural anthropology programs require competency in a second language, so learning Mandarin is essential to my future studies. I had previously participated in a summer global leadership program through the Global Gateways office at OSU and a semester-long study abroad program through CIEE to India. My program to China lasted three weeks, but I decided to stay an additional two months to travel by myself. Traveling by myself forced me to learn a lot of language skills in a short period of time and taught me a lot about traveling on my own. It has been a goal of mine to go back to China to travel ever since. I definitely found that studying abroad through a program was helpful to easing into living abroad after graduation.
I am happy to answer any questions anyone may have about the scholarship, Taiwan, or volunteer work in East Asia. I can be reached at clark.2704@osu.edu.
Ashley Clark graduated in 2019 with BA in Comparative Studies and a minor in South Asia Studies.
---
Stephen Meil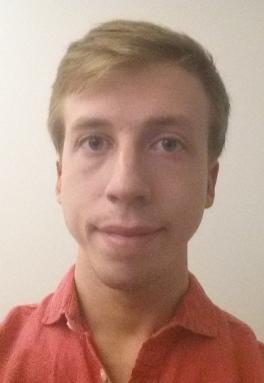 My experience in Comparative Studies prepared me for my future in two ways. First, the program gave me the opportunity to clarify the focus of my studies and my ultimate career goals. In an environment that encouraged questioning and introspection in response to texts, I learned to challenge the assumptions and power relationships underlying the structures in our society. This approach culminated in my senior thesis research, wherein I began to question the justifications for the latest U.S. copyright legislation, and indeed the very concept of "intellectual property" and its raison d'être. Second, the CS program provides a unique preparation for law school in that much of the theory studied, like legal education, specifically avoids assuming objective truth. Instead, the education I received targeted the ability to understand any concern from multiple viewpoints – a major component of the critical thinking skills necessary for success in law school.
---
Wesley Merkes 
Graduated in 2013 with a BA in Comparative Studies, concentrating in Folklore. He is now in the MA program in European Ethnology at Humboldt University in Berlin. 
---
Rachel Joy Baransi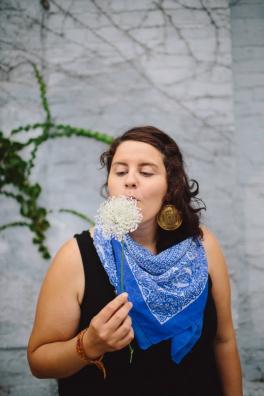 Graduated in December 2013 with a degree in Comparative Cultural Studies. She's spending some time in Amsterdam (where she used to be an au pair) photographing a wedding (a friend from couchsurfing) and dabbling in some other cultural art projects. From pay-as-you-wish shoots available to those in her network to attaining her goal of photographing 100 strangers at her favorite spot, The Albert Cuyp markt to connecting and collaborating with a new pay-as-you-feel restaurant in town. She's exploring and telling stories of culture through her photography.  She plans to continue photographing, but will relocate to Athens, Ohio for a year for rest and personal projects beginning in September. You can see her projects here:
http://www.racheljoybaransi.com/projects
---
Jordan Kelsey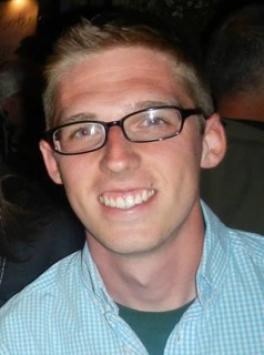 Graduated in Spring 2014. He is from Cincinnati, Ohio. In his time here at Ohio State he studied Spanish and Comparative Ethnic and American Studies with a focus on Latinos in the US.  Outside of the classroom, Jordan joined Sigma Phi Epsilon Fraternity, founded a student organization, and was named as a member of the 2012 Homecoming Court.  He has studied in Peru and volunteered in Ghana, and after graduation he will be spending nine months in Mexico as a Fulbright English Teaching Assistant. Upon his return, Jordan plans to begin teaching Spanish as a Teach for America corps member in Atlanta.  He says that, "Comparative Studies pushed me to ask the questions that most people don't think about. I really enjoyed the classes, and I think the topics we discussed will prove helpful as I venture out into my career as a teacher." A personal goal of his is to continue to study language and eventually become fluent in Arabic and German.
---
Leah Delaney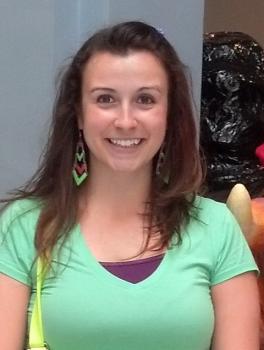 Graduated with a major in World Literatures from Ohio State in December 2011. After graduating she was admitted to Nova Southeastern's Mental Health Counseling Master's program which she will complete in 2015. She spent two years working for Wells Fargo Bank as a personal banker. Most recently she traveled to Costa Rica for two months where she obtained a TEFL certification.  Currently she is applying to obtain her second Master's degree in political science.
---
Molly Saks
Graduated from The Ohio State University in June 2012 with a Bachelor's of Arts in World Literatures. Hoping to spin her passion for reading and writing into a career, Molly searched for a job in the communications and marketing field after receiving her degree. Her first position following college was an internship at the Cleveland Museum of Art. While working there, Molly tackled whatever writing assignments came across her desk, from donor thank-you notes to a 20 minute speech for the Deputy Director of the Museum. After five months interning in Cleveland (and four years in Columbus before that), Molly moved on to the third "C" of Ohio, accepting her current position as Public Relations Associate at the Mayerson JCC in Cincinnati. Her workdays are now filled with office meetings, media relations and, yes, quite a bit of writing.
---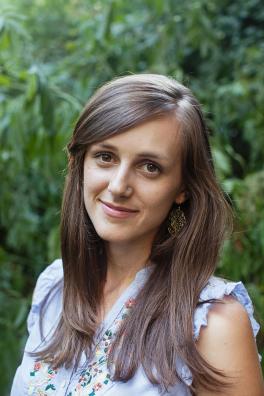 Cameron Goodyear. My undergraduate experience was diverse and multidisciplinary. It gave me the critical thinking skills to question systems of power and thought, and he opportunity to connect with people of every walk of life. I started my journey in African Studies, exploring my desire to save to world and then transitioned into Comparative Studies focusing on my desire to understand and explore the world. I wrote my senior paper on Ecaudorian breastfeeding taboos which was one of the catalysts for my current path. The support I received throughout my studies inspired in me to always ask questions and explore my interests. Becoming an empowered learner is essential to escaping the hamster wheel and living your passion.
I haven't stopped learning since undergrad. From the farm fields of Central Ohio, the campo of Nicaragua and the birth rooms of laboring women I cannot get enough out of this incredible world. And my foundation in Comparative Studies equipped me with the tools to navigate these different worlds.
After school I worked for Local Matters in Columbus, OH addressing food security issues in Central Ohio. From there I traveled and volunteered in Nicaragua for four months studying Permaculture Design on Isla de Ometepe. It was in the turnip patch in Marysville, OH that I made the decision to go back to school to pursue nursing.
Since that moment I have been in active pursuit of a new dream. A dream to provide empowered, holistic health care to women and families, and build bridges between the Western medical model and holistic healing modalities. I've been working and volunteering as a birth doula and studying herbal medicine to accompany my training. I am now in UNC- Chapel Hill's Accelerated Bachelors in Nursing program to graduate in May 2016.
---
Samantha de Silva. I had come to Ohio State as an English major and for two years took full advantage of the wide selection of courses OSU had to offer (Introduction to Black Holes? Why not! 20th Century American Poetry? Yes please!). The summer after my sophomore year, I corralled my varied interests and decided that I might pursue a career in science writing upon graduation.
As luck would have it, that same summer I stumbled onto the webpage for the Comparative Science Studies major and couldn't believe my good fortune. Here was a major that would allow me to take science and liberal arts classes while also giving me a unique perspective on how these two areas intersect. I ended up graduating with a major in Comparative Science Studies and minors in Evolution and Ecology, English, and Professional Writing. Comparative Studies helped me realize that what I was really interested in was the general communication of scientific concepts to the public. This led me to an internship in the education department of a science museum and eventually to a job teaching high school biology, earth science, and anatomy through Teach for America in Charlotte, North Carolina. I now teach science and health at an international school in New York City.
My experience with Comparative Studies could not have been more positive. I made connections with the some of the best professors at OSU, had my mind blown on a regular basis by readings and conversations with classmates, and developed ways of thinking that have impacted not only the way I teach but also the way I approach issues outside of the classroom. I truly believe that Comparative Studies made me a better thinker and a more empathetic person, for which I am incredibly grateful.
---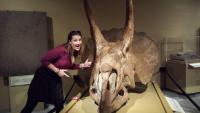 Antonette Hrycyk. Hello from History, Colorado (it's the state history museum of CO). I'm a contract evaluator/audience research specialist here, which means that I study our audience in terms of how they connect with the museum and also how they learn and experience our exhibits.
Here's what I've done after undergrad (in the four years since):
- Taught outdoor education in Ohio
- Taught outdoor education in California (outside of San Diego)
- Decided to go back to school
- Started my MS program at CU-Boulder in Museum and Field Studies
- Began with a focus in museum education, switched to a focus in visitor studies
- Thesis topic: Visitor Interpretation of Gender Within a History Museum Exhibition
- Successfully defended on April 2nd, presenting my thesis at the national Visitor Studies Association conference in July of 2015
- Currently doing some contract work for museums while looking for a full-time position in museums, but also considering pursuing a PhD.
My comparative studies degree has allowed me to think critically in every job that I've taken since graduation, which makes me a better practitioner and also someone who works to create a more inclusive and progressive environment where I work. My thesis took a highly theoretical framework - using Said and Foucault's theories to explain how the museum is a disciplinary institution which enforces the male/female binary and has historically supported masculinist narratives (I cite Teddy Bear Patriarchy, of course) - and combined it with a study of visitors to see how they interpreted gender, and if theory could explain these interpretations. In the past two years, I've gotten the opportunity to work in a Natural History Museum, a State History Museum, a children's museum, and a zoo - definitely making for exciting days at work.
---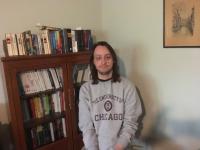 Jacob Kroth. I entered the Cultural Studies track of the Comparative Studies undergraduate major as a History student looking to fine-tune the edge of the social sciences with the interdisciplinarity of a humanities program like Comparative Studies. I felt drawn to a department where scholars of various disciplinary backgrounds and pursuits would bring the rigor of those respective backgrounds while also being open to the differences between them. This fall (2018) I will be entering the Master of Arts Program in the Humanities at the University of Chicago, a program for which I was well prepared by the Comparative Studies courses and faculty I was able to engage with at OSU. Having had the opportunity to complete a self-guided thesis project with Professor Eugene Holland, and being able to workshop that project in the senior seminar provided me with the confidence to aspire to graduate study and I look forward to continuing the work that I started in the Comparative Studies program.