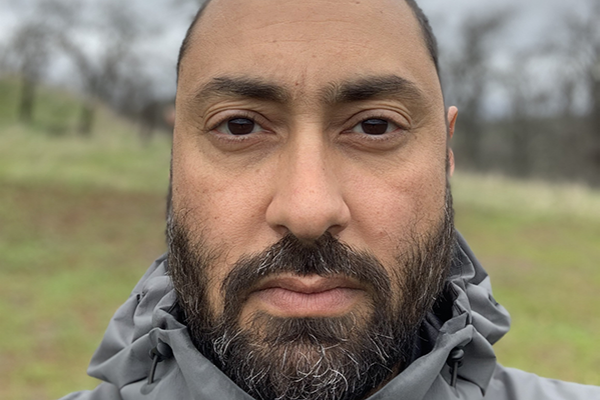 October 14, 2019
5:00PM - 7:00PM
Add to Calendar
2019-10-14 16:00:00
2019-10-14 18:00:00
Post-PhD Life Beyond Academia with Anthony Shenoda
Post-PhD life Beyond Academia: with Anthony Shenoda, UX Researcher with AnswerLab, San Francisco, in conversation with Professor Noah Tamarkin. Are you considering post-PhD pathways beyond academia? Curious about why someone might leave an academic job, and what happens after? Wondering how you might connect your academic interests to an alt-ac career? Interested in learning about post-ac and alt-ac that are not academic-adjacent? Not sure how to advise students interested in all of this? This event is for you! Anthony Shenoda received a joint PhD in Social Anthropology & Middle Eastern Studies from Harvard University in 2010. Since then he taught anthropology at Scripps College in Claremont, CA and at Leiden University College in The Hague, Netherlands. In 2013 he left academia and was ordained to the priesthood in the Coptic Church in Southern California where he served as a priest for three years before joining the Greek Orthodox Church. In 2016 Anthony began working retail at REI — the largest outdoor retailer and cooperative in the United States — both in Issaquah, WA, then Fresno, CA. In late 2018 he began studying user experience (UX) research and design with the Berlin based CareerFoundry and by early 2019 he began working as a Customer Experience (CX) Consultant for REI. In July 2019 he accepted a position as a UX Researcher with AnswerLab in San Francisco, CA. Anthony is based is Squaw Valley, CA (not Tahoe!, but east of Fresno in the Sierra Nevada foothills) where he lives on 5 acres of land with his wife of twenty years and their two boys. Anthony also holds a BS in Geography from Oregon State University (the other OSU!) (1998), an MA in Latin American Studies from The University of Arizona (2002), and is an avid hiker and backpacker. For more information contact: Noah Tamarkin, tamarkin.7@osu.edu
Hagerty 455
OSU ASC Drupal 8
ascwebservices@osu.edu
America/New_York
public
Date Range
Add to Calendar
2019-10-14 17:00:00
2019-10-14 19:00:00
Post-PhD Life Beyond Academia with Anthony Shenoda
Post-PhD life Beyond Academia: with Anthony Shenoda, UX Researcher with AnswerLab, San Francisco, in conversation with Professor Noah Tamarkin. Are you considering post-PhD pathways beyond academia? Curious about why someone might leave an academic job, and what happens after? Wondering how you might connect your academic interests to an alt-ac career? Interested in learning about post-ac and alt-ac that are not academic-adjacent? Not sure how to advise students interested in all of this? This event is for you! Anthony Shenoda received a joint PhD in Social Anthropology & Middle Eastern Studies from Harvard University in 2010. Since then he taught anthropology at Scripps College in Claremont, CA and at Leiden University College in The Hague, Netherlands. In 2013 he left academia and was ordained to the priesthood in the Coptic Church in Southern California where he served as a priest for three years before joining the Greek Orthodox Church. In 2016 Anthony began working retail at REI — the largest outdoor retailer and cooperative in the United States — both in Issaquah, WA, then Fresno, CA. In late 2018 he began studying user experience (UX) research and design with the Berlin based CareerFoundry and by early 2019 he began working as a Customer Experience (CX) Consultant for REI. In July 2019 he accepted a position as a UX Researcher with AnswerLab in San Francisco, CA. Anthony is based is Squaw Valley, CA (not Tahoe!, but east of Fresno in the Sierra Nevada foothills) where he lives on 5 acres of land with his wife of twenty years and their two boys. Anthony also holds a BS in Geography from Oregon State University (the other OSU!) (1998), an MA in Latin American Studies from The University of Arizona (2002), and is an avid hiker and backpacker. For more information contact: Noah Tamarkin, tamarkin.7@osu.edu
Hagerty 455
Department of Comparative Studies
compstudies@osu.edu
America/New_York
public
Post-PhD life Beyond Academia: with Anthony Shenoda, UX Researcher with AnswerLab, San Francisco, in conversation with Professor Noah Tamarkin.
Are you considering post-PhD pathways beyond academia? Curious about why someone might leave an academic job, and what happens after? Wondering how you might connect your academic interests to an alt-ac career? Interested in learning about post-ac and alt-ac that are not academic-adjacent? Not sure how to advise students interested in all of this? This event is for you!
Anthony Shenoda received a joint PhD in Social Anthropology & Middle Eastern Studies from Harvard University in 2010. Since then he taught anthropology at Scripps College in Claremont, CA and at Leiden University College in The Hague, Netherlands. In 2013 he left academia and was ordained to the priesthood in the Coptic Church in Southern California where he served as a priest for three years before joining the Greek Orthodox Church. In 2016 Anthony began working retail at REI — the largest outdoor retailer and cooperative in the United States — both in Issaquah, WA, then Fresno, CA. In late 2018 he began studying user experience (UX) research and design with the Berlin based CareerFoundry and by early 2019 he began working as a Customer Experience (CX) Consultant for REI. In July 2019 he accepted a position as a UX Researcher with AnswerLab in San Francisco, CA. Anthony is based is Squaw Valley, CA (not Tahoe!, but east of Fresno in the Sierra Nevada foothills) where he lives on 5 acres of land with his wife of twenty years and their two boys. Anthony also holds a BS in Geography from Oregon State University (the other OSU!) (1998), an MA in Latin American Studies from The University of Arizona (2002), and is an avid hiker and backpacker.
For more information contact: Noah Tamarkin, tamarkin.7@osu.edu
---