May 4, 2021
2021 Virtual Awards Ceremony
Image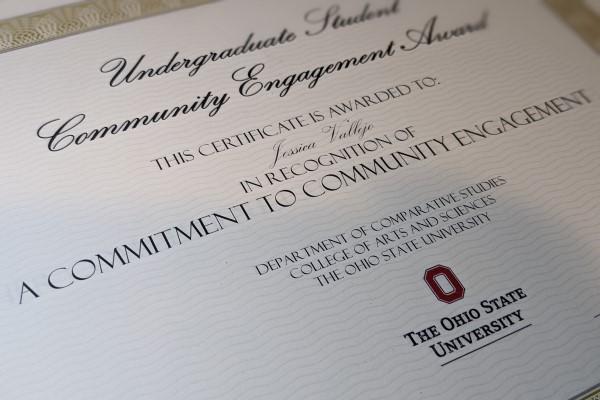 Description
On Thursday, April 29th, the Department held its annual award ceremony via CarmenZoom. Please join us in congratulating all of this year's award recipients!
Writing Awards
Marilyn Waldman Award for the best paper by an undergraduate in a Comparative Studies class: Iman Quadri for her paper, "Neocolonial Relations of Biopiracy in Vaccine Production and Distribution"
Honorable mention: River Carpenter for his paper, "The Belmont County BOOM!"
Richard Bjornson Award for best essay by a graduate student: Ilayda Ustel for her essay, "The Challenge Accepted Movement on Instagram: An Embodied Virtual Protest" 
Honorable mention: Erin Barrentine for her essay, "Towards a Phenomenology and Materiality of Mourning in the Safaitic Epigraphy of Pre-Islamic Arabia"
Teaching Awards
Margaret Lynd Lecturer Teaching Award: Spencer Dew
Margaret Lynd Faculty Teaching Award: Isaac Weiner
Service Awards
Graduate Student Departmental Service Award: Rhiar Kanouse
Inaugural Undergraduate Student Community Engagement Award: Jessica Vallejo
Advanced
---