May 10, 2021
From Cesena to Columbus to Spokane: Dr. Enrico Zammarchi to Establish Roots further West
Image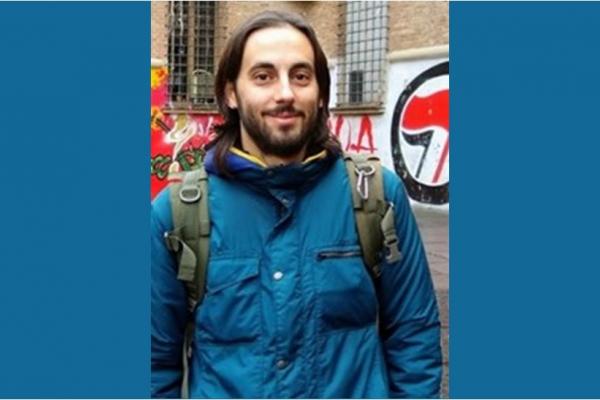 Description
Enrico Zammarchi was born in Cesena, a city in Italy's Emilia-Romagna region that is famous for its exceptional cuisine. He studied foreign languages and literature at the University of Bologna, and first came to the United States in August 2009 through a one-year study abroad program. Enrico's first experience in the U.S. was at Dickinson College (Carlisle, PA), where he taught classes in Italian language and culture, and coordinated the activities of the Italian club. In the winter break of that year, he traveled West and visited California, where he eventually returned two years later, thanks to another exchange program that took him to the University of California, Davis. After receiving an M.A. in the teaching of Italian language to foreigners from the University of Bologna, Enrico returned to Dickinson College for another year as a Visiting International Scholar.
In 2014, Enrico started his Ph.D. in the Department of Comparative Studies at The Ohio State University. He spent a few years travelling between the U.S., Italy, and Mexico, where he met his partner, Tania. In November 2019, he defended his dissertation, titled My style is strictly Italo: A History of Italian Hip-Hop; in it, Enrico looks at the development of hip-hop culture in Italy between the 1980s and the early 2000s, with a particular interest in second-generation Italians and their involvement in the Italian hip-hop movement.
In January 2020, Enrico began a second M.A. program, this time in Italian Studies in Ohio State's Department of French and Italian (FRIT). Questions of diversity, equity, and inclusion are central to Enrico's research and inform his pedagogy and service to the profession. Since August 2020, Enrico has been a Graduate Student Representative in FRIT's Diversity, Equity, Inclusion, and Anti-Racism Committee. 
With Enrico's diverse background in mind, we are proud to share that Enrico will once again travel westward, as he has accepted a tenure-track position at Gonzaga University (Spokane, WA). At Gonzaga, Enrico, will be an assistant professor of Italian Studies in the Modern Languages & Literature Department.
In his free time, Enrico enjoys playing and watching soccer, trying new foods, reading, and watching movies and TV series. He hopes that his new job at Gonzaga University will be an exciting adventure and an opportunity of professional and personal growth.
Buon viaggio, Enrico, e felicitazioni per il traguardo raggiunto!
(Safe travels, Enrico, and congratulations on this achievement!)
---