July 20, 2021
Dr. Gregorio Gonzales Joins the Department of Comparative Studies
Image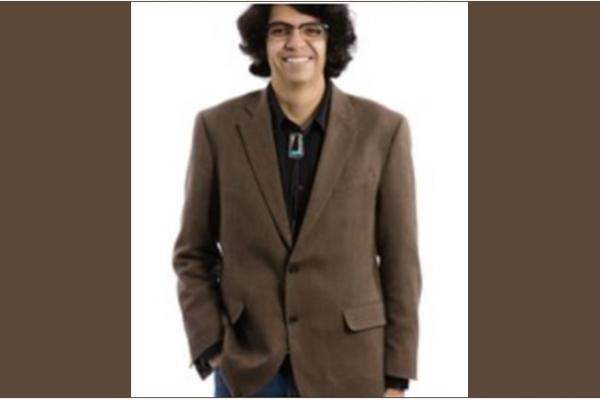 Description
The Department is excited to share that Dr. Gregorio Gonzales will be joining us this upcoming autumn term as a 2-year Post Doctoral Scholar in Indigenous Knowledges! He will be teaching COMPSTD 2323: Introduction to American Indian Studies in a few weeks (spots are still available) and COMPSTD 4822: Native American Identity in the spring.
Dr. Gonzales is Genízaro and Comanche and is currently staying along the Paso del Norte corridor/North American Borderplex. Previously, he was a 2019-2020 Riley Scholar-in-Residence at Colorado College, while also earning prestigious fellowships with the University of California President's Postdoctoral Fellowship Program, the School for Advanced Research, the Institute for Critical Social Inquiry at the New School, and the Smithsonian's National Museum of the American Indian, among others. 

Dr. Gonzales's research and scholarship have been featured in The New York Times, on NPR's "All Things Considered," BYU Radio, among others; and in collaboration with Albuquerque-based Generation Justice - KUNM Youth Radio, the San Antonio-based "Decolonized Buffalo" podcast, the Atlanta-based Afro-Amerindian Research & Cultural Center's Roundtable Series, as well as the Santa Fe Art Institute's "TILT" Podcast. His writings have appeared in the New Mexico Magazine, Red Ink, and American Indian Culture and Research Journal, among others. Dr. Gonzales has actively presented his work among others as part of panel discussions and lecture series sponsored by cultural institutions and intellectual communities, including the Indian Pueblo Cultural Center, UNM's Africana Studies program, UNM's Center for Regional Studies, and the National Hispanic Cultural Center, among others.
Dr. Gonzales's fellowship is funded through the Global Arts + Humanities Discovery Theme. Please join us in welcoming him to the Department!
---