April 28, 2021
Dr. Maurice Stevens Receives 2021 President and Provost's Award for Distinguished Faculty Service
Image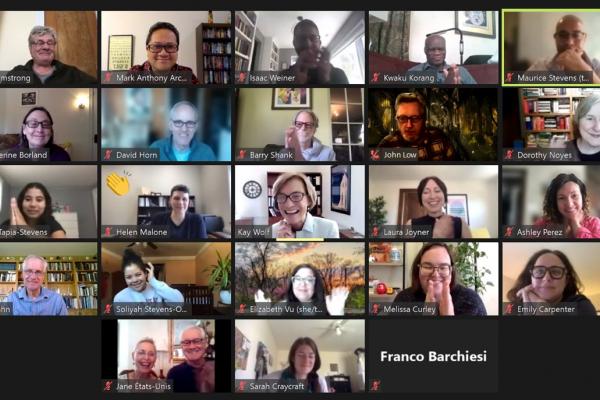 Description
It is with great pride that we invite you to join us in congratulating Dr. Maurice Stevens for receiving a 2021 President and Provost's Award for Distinguished Faculty Service!
On Monday, April 26th, Dr. Stevens was joined by family and University colleagues during a departmental faculty meeting. They are just one of three recipients from a faculty of about 3,500 – 350 of whom represent the division of Arts and Humanities.
Among those who commented on Dr. Stevens's nomination were Drs. Kay Wolf (Senior Vice Provost, Office of Academic Affairs); Helen Malone (Vice Provost for Academic Policy and Faculty Resources); and Peter Hahn (Divisional Dean of Arts and Humanities). As Dr. Wolf shared, "This award recognizes exemplary service on the University level. …When I see that Maurice is on a committee or working on something in a work group for this university, I know that it is going to be a really great committee, because no one gives more, is more thoughtful, and more kind… And so it is such an honor to me to be the one to get to announce this!"
In reflecting on the spot, Dr. Stevens shared that "It feels good to be in community."
And we feel good that you are part of ours! Congratulations, Dr. Stevens!
---