May 29, 2018
Elizabeth Vu Receives the 2018 ASC Outstanding Staff Award!
Image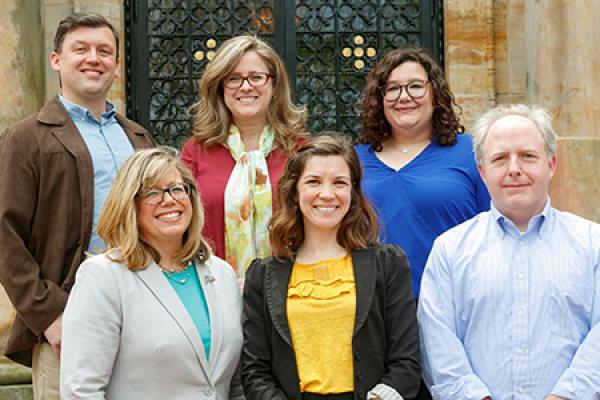 Description
Congradulations to Elizabeth Vu, Comparative Studies' Academic Program Coordinator, on receiving the 2018 Outstanding Staff Award from the College of Arts and Sciences!
This award is given to recognize demonstrated, sustained excellence in job performance and dedication to improving work life and services for faculty, staff, students and/or the university.
"Elizabeth understands the mission of Comparative Studies. She intuitively grasps the pressures that follow from our commitment to interdisciplinary scholarship and teaching, global awareness, and social justice. In the current situation, there are temptations to let one or more of those imperatives drop as humanities departments struggle for resources. Elizabeth stands at the center of Comparative Studies, holding together our ambitions and our commitments, helping us all to get our work done. She is eminently deserving of the ASC Outstanding Staff Award". -Dr. Barry Shank, Department Chair
---