Marxist Literary Group Summer Institute on Culture and Society: This year's special topic was "Representation, Marxism and the Global Spaces of Politics." The Keynote Speakers were Michael Hardt and Fredric Jameson.
The Department of Comparative Studies hosted the annual meeting of the summer Institute on Culture and Society (ICS) June 24-28, 2013. The summer Institute is sponsored by the Marxist Literary Group, which is an affiliated organization of the Modern Language Association. The institute focused on productive engagement with current theoretical and critical approaches and their points of intersection with the Marxist critical tradition. As such, the institute was of interest to anyone working in related fields, such as cultural studies, interdisciplinary gender and race studies, media studies, comparative literature, national or ethnic cultures, aesthetics, the critique of political economy, or issues related to social justice broadly understood.
The institute's particular perspective was also marked by its unique format. This year's special topic was "Representation, Marxism and the Global Spaces of Politics." The topic invoked a range of questions relevant to contemporary politics, aesthetics and social realities; to the ways in which ethnicity, gender and race provide a point of departure for political projects that challenge older paradigms; to the ongoing wave of uprisings throughout the world and how they are to be understood in today's global economy, the ongoing necessity to develop adequate socio-economic analyses, and the ways in which past and present conditions and struggles are represented and, in turn, shaped by various aesthetic practices and modes of communication.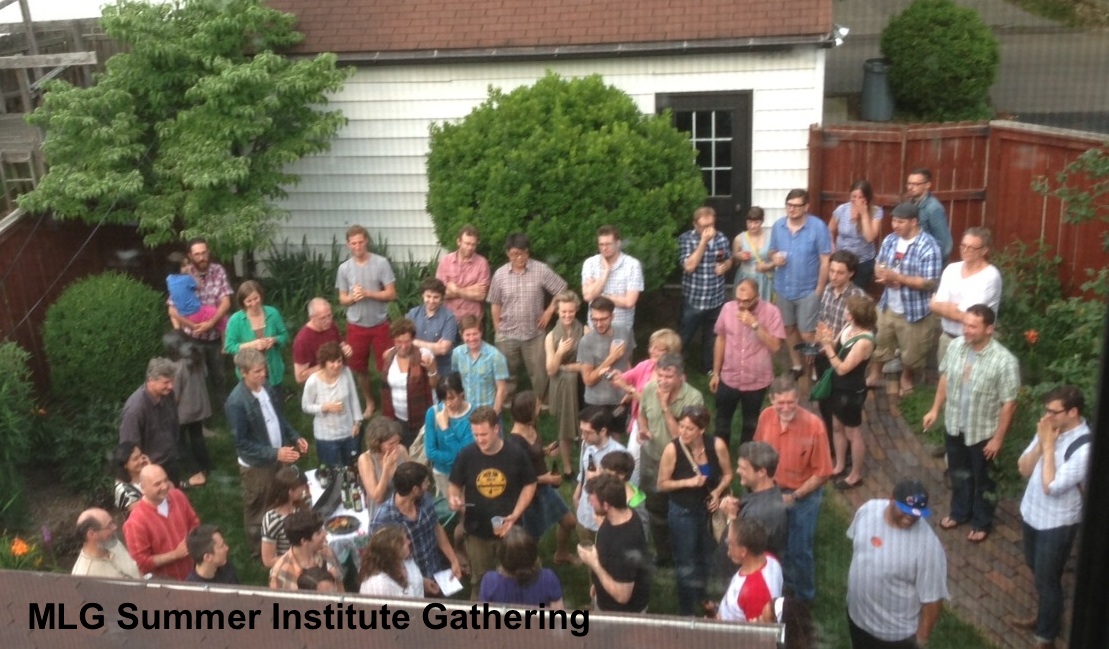 These present concerns and struggles are of course related to older histories and theoretical models. Hence this year's Institute was also devoted to a study of primary texts within leftist and Marxist traditions.
Faculty member Gene Holland presented, along with several Comparative Studies graduate students, including Perry Miller, Seth Josephson, Oded Nir, Andrew Culp, Matt Brenn, Tahseen Kazi, Ricky Crano, and Gabriel Piser.