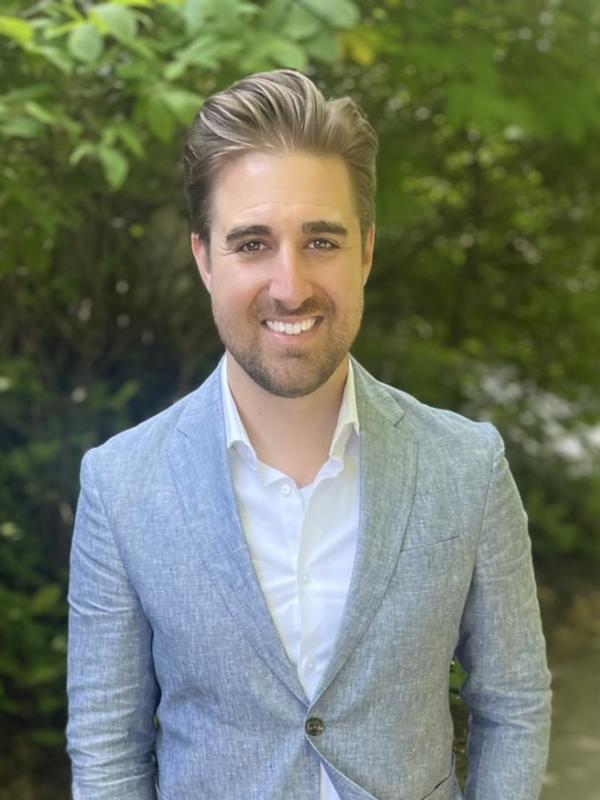 John Brooks
Visiting Assistant Professor
he/him
Hagerty Hall 473
1775 College Rd S, Columbus, OH 43210
Areas of Expertise
Critical Theory and Race
Aesthetics
Performance Studies
Black Sound Studies
Black Visual Culture
African American Literature
The Black Radical Tradition
Education
Ph.D. in English, Indiana University
M.A. in English, University of South Carolina
John Brooks (he/him) is a visiting assistant professor in the Department of Comparative Studies and the Department of Theatre, Film, and Media Arts at the Ohio State University. His research and teaching interests include Black creative expression from the 19th century to the present, radical and experimental aesthetics, performance studies, and the poetics of the Afrofuture. He is the author of The Racial Unfamiliar: Illegibility in Black Literature and Culture (Columbia University Press, "Literature Now" series, 2022). His work has been supported by the Bill and Carol Fox Center for Humanistic Inquiry at Emory University and the Department of English at Indiana University. Prior to arriving at the Ohio State University, he was a visiting assistant professor of English at Boston College.
Courses Taught at the Ohio State University:
American Icons (fall 2022)
Criticizing Television (fall 2022)
Book:
The Racial Unfamiliar: Illegibility in Contemporary Black Literature and Culture (Columbia University Press, Literature Now Series, 2022).
Peer-Reviewed Journal Articles:
"Sandy's Root, Douglas's Mêtis: 'Black Art' and the Craft of Resistance in the Slave Narratives of Frederick Douglass." J19: The Journal of Nineteenth-Century Americanists 9, no. 1 (2021): 185-205.
"Antiessentialist Form: The Bebop Effect of Percival Everett's Erasure." PMLA 134, no. 5 (2019): 1042-1055.
"The Heretical History of Robin Coste Lewis's The Voyage of the Sable Venus." African American Review 52, no. 3 (2019): 239-253.
Book Chapters:
"Satirizing Satire Itself: Atlanta's Appropriation Aesthetic and the Blackening of US Civil Society." Greater Atlanta: African American Satire since Obama. Ed. Derek C. Maus and James J. Donahue. University Press of Mississippi (Forthcoming).
"What's on Fitzgerald's Bookcase? A Rereading of 'The Jelly-Bean.'" The Romance of Regionalism in the Works of F. Scott and Zelda Fitzgerald: The South Side of Paradise. Ed. Kirk Curnutt and Sara A. Kosiba. Lexington Books (Forthcoming).
Short Pieces:
"Monumental Fugitivity: Confederate Statuary and the Aesthetics of #BlackLivesMatter Defacement." In the Moment (Critical Inquiry Blog). 14 July 2021. 2,194 words.