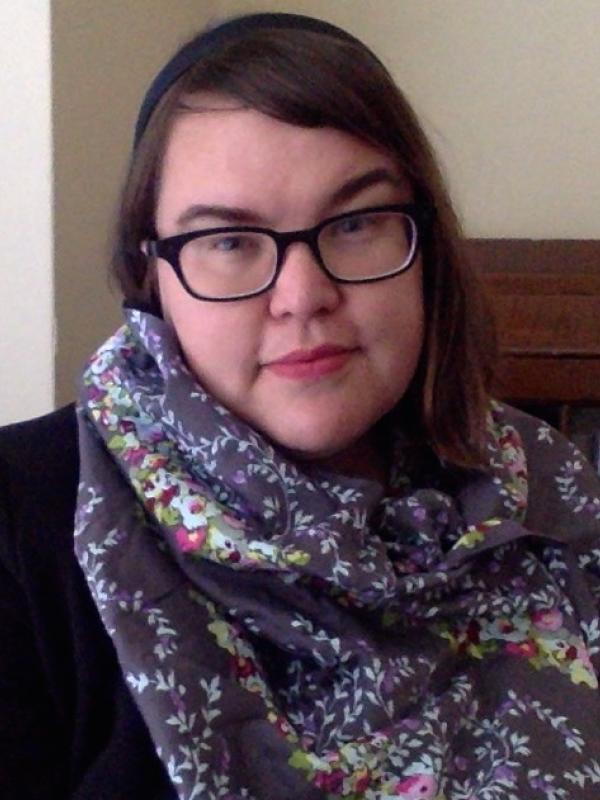 Melissa Anne-Marie Curley
Associate Professor, Graduate Studies Chair, & 2022-23 GAHDT Society of Fellows Faculty
Hagerty Hall 448

Areas of Expertise
Japanese Religions
Buddhism and Modernity
Religion and the Body
Kyoto School Philosophy
Melissa Anne-Marie Curley works on modern Buddhism and Japanese philosophy. She is interested particularly in how twentieth-century intellectuals, artists, and social reformers borrow elements from the popular Buddhist imagination in articulating what the future of Japan (and the world) should look like. Her first book, Pure Land/Real World: Modern Buddhism, Japanese Leftists, and the Utopian Imagination (University of Hawai'i Press, 2017), examines leftist interpretations of Buddhist images of paradise and exile in the context of the Fifteen Years' War (1931–1945). She is currently working on a study of Buddhism and the culture of self-help in East Asia and North America. Her teaching interests include the religions of Asia, religion and popular culture, and religion and the body.
Recent Publications
"Kiyozawa Manshi and the Spirit of the Meiji," Journal of Religion in Japan 7.3 (2019): 250–275.
"Dead Matter and Living Memory: Three Ways of Looking at the Higashi Honganji Hair Ropes," Japanese Religions 43.1/2 (2018): 97–120. 
"Prison and the Pure Land: A Buddhist Chaplain in Occupied Japan," Journal of Buddhist Ethics 25: 147–183.
"The Self-Awareness of Evil in Pure Land Buddhism: A Translation of Contemporary Kyoto School Philosopher Keta Masako," with Jessica L. Main and Melanie Coughlin, Philosophy East and West 67.1 (2017): 192–228.