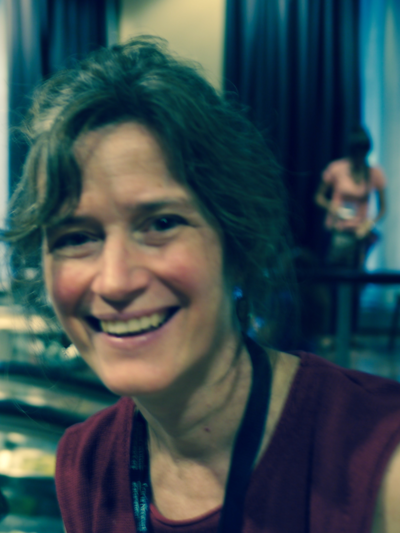 Laura Podalsky
Affiliated Faculty
Areas of Expertise
Latin American youth cultures
Latin American urban cultures
Latin American film and visual cultures
Education
Ph.D., Latin American Studies, Tulane University, 1995
B.A., Latin American Studies, Yale University, 1986
Professor Podalsky specializes in Latin American film and cultural studies.  Her research involves the relationship between Latin American culture, politics, and socio-historical formations, and she has developed projects on urban culture, questions of affect and, more recently, youth cultures. Her first book, Specular City: Transforming Culture, Consumption, and Space in Buenos Aires, 1955-1973 Temple University Press, 2004), was a substantive, interdisciplinary, cultural studies project. Through the analysis of new films, literature, magazines, advertising, architecture, and car culture, Specular City discusses the material and discursive transformation of the Argentine capital in relation to contemporary struggles between middle-class and working-class sectors in the aftermath of the first Peronist administration.  The Politics of Affect and Emotion in Contemporary Latin American Cinema: Argentina, Brazil, Cuba, and Mexico (Palgrave Macmillan, 2011) is a more medium-specific study, exploring the evocation of affect and the deployment of emotion in contemporary film as a response to the adjudicating tendencies of postdictatorial politics and the hyper-rationalist discourses of neoliberalism.  She is currently working on a monographic study of youth, modernity, and film, comparing Argentina and Mexico in the 1950s-1960s and in the 1990s-present.
Prof. Podalsky also has published essays on a wide variety of topics, including landscapes of masculinity in contemporary Mexican cinema, Mexican youth films, the work of Brazilian director Ana Carolina, telenovelas and globalization, cosmopolitanism in tango films, and pre-revolutionary Cuban cinema in journals such as New Cinemas, Studies of Hispanic Cinemas, Framework, Screen, Cinemais (Brazil), and Archivos de la Filmoteca (Spain).
She is an Associate Editor of the Journal of Spanish and Latin American Cinemas (Intellect).
Courses Taught
Graduate
Youth, Film, Youth Culture in Latin America
The Documentary Impulse in Latin American Film
Theories of Visual Cultures
Introduction to Latin American Film
Latin American Urban Cultures
Undergraduate
Contemporary Argentine Cinema
History and Film
Cuban Cinema
Latin American Youth Cultures
Gender & Sexuality in Latin American Film
Latin American Cinemas at the Global Crossroads
Introduction to Methods of Film Analysis
Select Publications
2020.  "Cosmopolitanism, Modernity and Youth in the 1960s: The Transnational Wanderings of Teen Idols from Argentina, Mexico and Spain." Transnational Screens 20 (2020): 1-19.
2017.  "Unpacking Periodization." In The Routledge Companion of Latin American Cinemas. Marvin D'Lugo, Ana M. López, and Laura Podalsky, eds. London: Routledge.
2017.  "The Affect Turn." In New Approaches to Latin American Studies: Culture and Power. Juan Poblete, ed. New York: Routledge.
2016. "Ponerse al día: los jóvenes y el cine argentino contemporáneo." Cine argentino contemporáneo: visiones y discursos. Bernhard Chappuzeau y Christian von Tschilschke, eds. Amsterdam: Iberoamericana/Vervuert.
2016. "Aesthetics of Detachment." Arizona Journal of Hispanic Cultural Studies (20): 10-26. Special volume edited by María del Carmen Caña Jiménez and Vinodh Venkatesh.
2016. "El cine, el rock, la televisión y las culturas juveniles en los 1960s en la Argentina." Actas del V Congreso Internacional de AsAECA. Universidad de Quilmes, Buenos Aires, March 9-11. Actas del V Congreso AsAECA 
Public Interventions