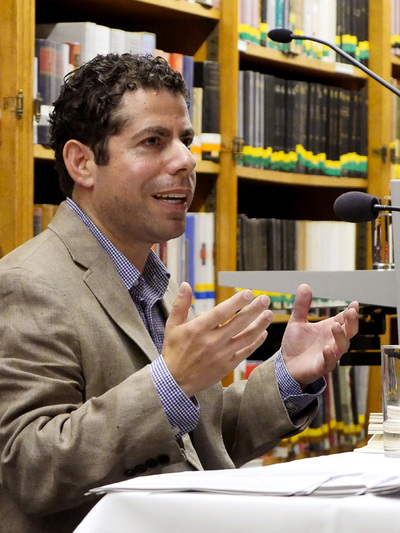 Paul Reitter
Professor, Department of Germanic Languages and Literatures
Areas of Expertise
German-Jewish Culture
Modernist Journalism & Early Media Theory; Karl Kraus
Fin-de-Siécle Vienna
PhD (University of California, Berkeley, December 1999)
Paul is the author of several books and many articles and essays. He recently collaborated with Jonathan Franzen and Daniel Kehlmann on a volume of Karl Kraus's writings, The Kraus Project; and Bambi's Jewish Roots, a volume of his own writings, will be published in 2015. Paul is currently working on a number of projects, including what will be the first complete English translation of Salomon Maimon's Lebensgeschichteand an anthology of sources having to do with the rise of the research university.

Select Publications

The Anti-Journalist: Karl Kraus and Jewish Self-Fashioning in Fin-de-Siècle Europe(University of Chicago Press, 2008).  

On the Origins of Jewish Self-Hatred (Princeton University Press, Spring/Summer 2012).

Bambi's Jewish Roots: Essays on German-Jewish Culture (Bloomsbury, forthcoming in 2015).