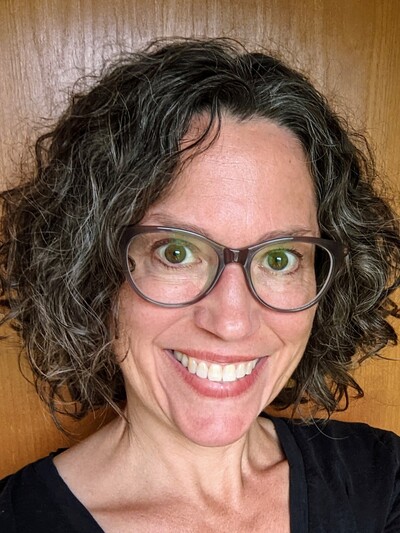 Mary Thomas
Associate Professor, Department of Geography and Department of Women's, Gender, and Sexuality Studies
Areas of Expertise
Psychoanalytic and feminist theories of the subject
Gender, sexuality, and femininity; girlhood and youth studie
Spaces of juvenile detention, urban education, and foster ca
Education
2002 Ph.D., University of Minnesota, Geography and Feminist Studie
1997 M.A., University of Minnesota, Geography
1992 B.A., College of Charleston, Political Science and History
Co-Editor, Environment and Planning D: Society and Space (journal website and open site)
Faculty Affiliate, Criminal Justice Research Center, Ohio State University
Academic Background
PhD in Geography with minor program in Feminist Studies, University of Minnesota (2002)
Assistant Professor, Departments of Geography and WGSS, OSU (joint appointment 2005-2012)
Assistant Professor, Department of Geography, UCLA (2002-2005)
Research Interests
Psychoanalytic and feminist theories of the subject
Gender, sexuality, and femininity; girlhood and youth studies; racism and segregation
Spaces of juvenile detention, urban education, and foster care
I study contemporary girlhood in the United States.  My 2011 book, Multicultural Girlhood, examines racial-ethnic segregation among Latino and Armenian girls at a high school in Los Angeles.  The book contributes a feminist and psychoanalytic viewpoint on the conservative racial and sexual practices of American girlhood in scholarship that has been more likely to emphasize girls' heroic agency.   My current research explores girls' peer relationships in an Ohio juvenile detention facility. 
In my work, I am interested in bringing a geographic lens to the lives of young women, and I have written about urban, home, and school spaces – and now, prison spaces – to do so. 
Book Publications
Multicultural Girlhood: Racism, Sexuality, and the Conflicted Spaces of American Education(Temple University Press, 2011)

A Companion to Social Geography (co-edited with Vincent Del Casino, Paul Cloke and Ruth Panelli, Blackwell Press, 2011)
ARTICLES AND CHAPTERS
2014 (forthcoming).  When 1+1 does not equal 2: childhood sexuality and Laplanche's enigmatic signifier. In Paul Kingsbury and Steve Pile, eds. Psychoanalysis and Geography.  Ashgate Press.
2014 (forthcoming). Adriane Brown and Mary Thomas. "i just like knowing they can look at it and relize who i really am": Recognition and the limits of girlhood agency on MySpace.  Signs: Journal of Women in Culture and Society
2013. Feminist theory. In Rich Shein, et al., eds. The Companion to Cultural Geography.  Blackwell Press.
2011.  Sexuality.  In John Agnew and James Duncan, eds.  The Companion to Human Geography.  Blackwell Press. 
Teaching Interests
Girls studies
Geographies of race, gender, sexuality and age
Identity and social difference
Prison studies and US carceral society
Research methodology