April 1, 2022
New Article to be Published in 'Bulgarian Ethnology'
Image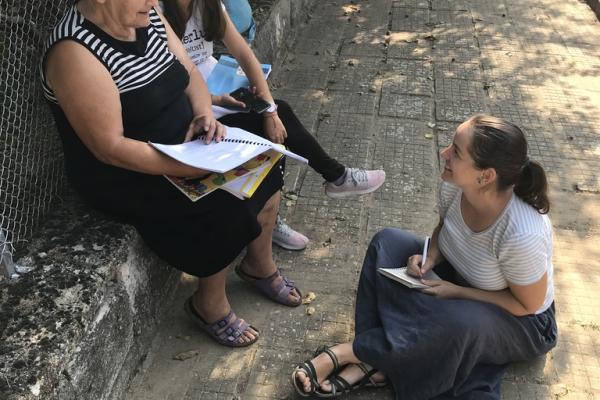 Description
Congratulations to Ph.D. candidate and GAHDT Fellow Sarah Craycraft, who's article "Young in the Village: The Residency Project as Experimental Form of Village Revitalization," has been published in a special issue of Bulgarian Ethnology (Issue 1, 2022) on the topic of urban-rural migration!
The article analyzes three intergenerational village residencies: Granny Residence, Accept Me in the Village, and Borrowed Village. These experimental, aspirational forms of revitalization allow participants to "play village," adding a fascinating dimension to a larger wave of urbanites who see potential in rural spaces. Drawing on participant observation and subject-centered interviews, Sarah compares the features of these projects and suggests that attention to residencies, as forms of interaction which provide symbolic connections to rural places and people, allows for a deeper understanding of what is at stake in revitalization work.
The article has not yet been uploaded to the journal's site; we will update this page with a link to the article when it becomes available.
---