Body
Relevant Courses for the Upcoming Term
All major areas of concentration in Comparative Studies require a total of 36 credits, including at least one "foundation course" in the area of concentration; remaining courses fulfill interdisciplinary/thematic/comparative and distribution requirements. All Comparative Studies students should work with their advisers to develop a strong, coherent, individualized program.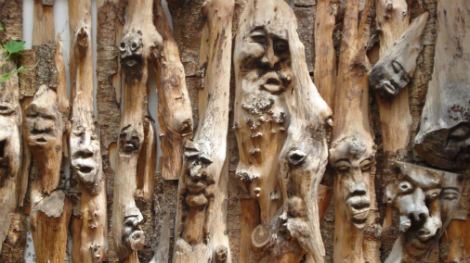 The concentration in Folklore requires the following:
1. Required courses (10 credit hours):

The following is required:
2099 The Question of Comparative Studies
2350 Introduction to Folklore
3990 Approaches to Comparative Studies
4990 Senior Seminar in Comparative Studies
 
 2. Concentration Core (15 credit hours):
CS 3657 Contemporary Folklore in the Arab World
CS 4577.01 Folklore I: Groups and Communities
CS 4577.02 Folklore II: Genre, Form, Meaning and Use
CS 4577.03 Folklore III: Issues and Methods
CS 4597.03 Global Folklore
CS 4598 American Regional Cultures in Transition
CS 4655 Studies in Ethnography
CS 4658 (3658) Folklore of the Americas
CS 5189-S Comparative Studies Field School
CS 5957.01 Comparative Folklore
CS 5857.02 Folklore in Circulation
East Asian 5477 Performance Traditions in Contemporary East Asia
International Studies 4800 Cultural Diplomacy
Linguistics 3602 Language and Social Identity in the US
NELC 5568 Orality and Literacy
Scandinavian 3350 Norse Mythology and Medieval Culture
3. Electives (12 credit hours):

Students should develop a field of focus within their studies, for example, on a particular geographical region, historical period, or ethnic group (e.g. the ancient or modern Middle East, Appalachian or Mexican culture); a particular medium, theme, or genre (e.g., verbal arts and literature or art and material culture); or folklore and a particular domain of culture (e.g., folklore and religion).  The list of courses that satisfy this requirement are below.
ELECTIVE COURSES IN FOLKLORE
Comparative Studies electives
Anthropology electives
Arabi electives
Chinese electives
Classics electives
East Asian electives
English electives
Korean electives
Medieval and Renaissance Studies electives
Modern Greek electives
Music electives
Near Eastern Languages and Cultures electives
Persian electives
Russian electives
Scandinavian electives
Slavic electives
Comparative Studies (department list)
2105 Literature and Ethnicity
2264 Reading Popular Culture
2301 Intro to World Literature
2360 Intro to Comparative Cultural Studies
3360 Intro to Globalization and Culture
3657 Contemp Folklore in the Arab World
3686 Cultural Studies of American Musics
3689 Transnationalism & Culture in the Americas
4658 Folklore of the Americas
4661 (3661) Folklore of the Americas
4803 Asian American Literature and Culture
4804 Latino/a Literature and Culture
4822 Native American Identity
4871 Religion and American Politics
4873 Contemporary Religious Movements in Global Context
4874 (3874) New Age and New Religious Movements
4875 Gender, Sexuality, and Religion
Anthropology (department list)
3334 Zombies: The Anthropology of the Undead
5624 Anthropology of Food: Culture, Society, and Eating        
5625 Anthropology of Religion
Arabic (department list)
2241 Culture of the Contemporary Arab World
2704 The Arabian Nights
3301 Contemporary Folklore in the Arab World
 Chinese (department list)
Classics (department list)
East Asian (department list)
1231 East Asian Humanities
3457 East Asian Folklore
English (department list)
2367.05 The U.S. Folk Experience
4554 English Studies and Gloval Human Rights
4559 Intro to Narrative and Narrative Theory
Korean (department list)
Medieval and Renaissance Studies (department list)
Modern Greek (department list)
Music (department list)
Near Eastern Languages and Cultures (department list)
3280 Everyday Life in South Asia
3700 Mythology of Ancient Egypt and Mesopotamia
5668 Studies in Orality and Literacy
Persian (department list)
Russian  (department list
Scandinavian  (department list
3350 Norse Mythology and Medieval Culture
5150 Introduction to Old Norse-Icelandic
5151 Topics in Scandinavian Studies (with appropriate topic)
Slavic  (department list)
Some links on this page are to .pdf files.  If you need these files in a more accessible format, please contact compstudies@osu.edu. PDF files require the use of Adobe Acrobat Reader software to open them. If you do not have Reader, you may use the following link to Adobe to download it for free at: Adobe Acrobat Reader.