August 29, 2022
New Year, New Roles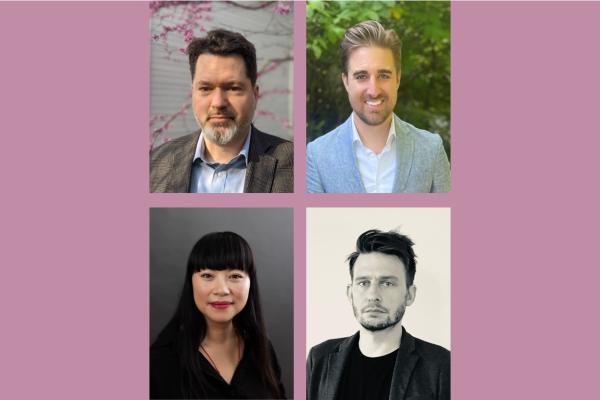 The Department of Comparative Studies is excited to welcome three members to the department in new roles:
Spencer Dew steps into a new role within Comparative Studies, as the department's first Associate Teaching Professor. In addition to serving as our Associate Director for Undergraduate Studies, he also continues to teach in the Department of African American and African Studies.
John Brooks joins us and the Department of Theatre, Film, and Media Arts, as a Visiting Assistant Professor, having most recently come from Boston College. 
Van My Truong recently arrived from Yale University and is an American Council of Learned Societies Post-Doctoral Scholar.
Brett Zehner returns to OSU (having completed his B.A. at the University) from Brown University as a Postdoctoral Researcher in Art and Data,
Please join us in welcoming Spencer, John, Van, and Brett in these new roles at Ohio State, and be sure to check out their bio pages to learn more about their work!
(This story was updated mid-September upon Brett's arrival to Columbus.)
---